Why Open a Branding Agency When The Rest of Them Are Firing: 2020 Reflections
pubslished on
December 18, 2020
category
Naming, Branding, Tips, News
"There will come a time when you believe everything is finished. That will be the beginning."
When it comes to writing a year-end blog, it's quite natural to look back, to review the year that has gone by. As a branding agency, Citronade is only as old as of August 2020. There's no full year to retrospect, but it's the experience of decades that drives this project and the people behind it.
This knowledge is today helping catapult a brand new agency to new trajectories. Canada's first specialized brand naming agency is grateful for 2020. Grateful for the collective experiences our team and I have had in helping build brands, big and small. And for the ad-people who inspired me and made this possible.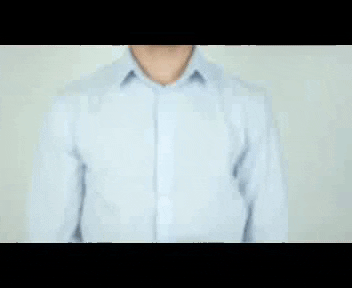 2020 - A Year of Inspirational Historic Firsts
2020 may go down in history as a dark year due to the pandemic, but it will also be remembered for many historic firsts.
Kamala Harris shattered the glass ceiling and became the first woman and the first person of Black/ Asian origin to be elected Vice President of the United States. As an immigrant, as a minority woman, and as a business owner, Harris' win gave me an immense shot of confidence since I took the plunge to start my business right in the middle of the century's pandemic.
Earlier in 2020, in the 92-year history of the Academy Awards, 'Parasite' made history by becoming the first non-English-language film to win Best Picture. Parasite's Oscar win was an acknowledgment, though one to come in very late, that talent wins. That no matter where one comes from, what language one speaks, or the colour of one's skin, one will be valued for what one is and, in a business world, for what one brings to the table.
Google Search Trends - 2020
I am determined to end the year on a positive note and I think it'd be a good idea to look at the top search trends for 2020. While "US election", "Coronavirus", "Kobe Bryant", "Zoom", and "Raptors" were the top five searches by Google's Canadian users, "CERB" came sixth.
Quoting a Statistics Canada study, the CBC reported in early November that the jobless rate held steady at 8.9 per cent. In addition to the 1.8 million Canadians officially classified as unemployed, there are more than 400,000 who are now working less than half what they normally do.
Not finding a job or losing a job is tough, especially during a pandemic. How did some people cope with it? By exploring opportunities to start their own businesses.
Amidst the pandemic and the pandemic-induced business closures, Canadians' top search trends also included terms around starting a new business. Compared to the same period in 2019 (red), in 2020 (blue), in spite of all the doom and gloom, Google reports a higher number of searches for "how to start a business".
While I am grateful for the opportunity to start my own business in Canada - a Naming & Branding Agency that specializes in... well...naming and branding :) and everything else needed to make any business and every startup a winner - I know many others are still struggling to find their new path. But I see these Google search results as a ray of hope that reinforces my belief in the indomitable human will-power that helps resilience triumph over everything else, in the harshest of environments.
Roughly two weeks ago, Michele Romanow, the famous dragoness, serial entrepreneur, and co-founder of Clearblanc, said the silver lining of COVID-19 was the opportunity for so many people to start their own business.
Hundreds of people engaged with her question on LinkedIn and I too joined the conversation. It was an opportunity not only to be a part of a forward-looking sentiment of hope but also to spread positivity by sharing the humble story of Citronade and letting other entrepreneurs know how we can help them grow.
I am sorry for all the lives that have been lost, for all the ones who are now staring at an empty seat at the table these holidays, for all the businesses that have closed, particularly the ones in the food and entertainment industries which are vital for our mental well-being and have always been the ones bringing us together.
My heart goes to all people who lost their jobs and to all people suffering from the after-effects of social distancing and lockdowns. I am one of them after all. I also know how hard it is to stand up and "pull yourself together". Easier said than done. But we can do it. One small step at a time. And then your dream may come true. Mine is spreading its wings as we speak.